Are you worried about your teen?
Does your teen seem withdrawn and less engaged with friends, family and activities that he or she once enjoyed?
Is your teen not communicating with you, refusing to talk about school, or spending hours alone in his or her bedroom with the door locked?
Have you noticed unsettling mood changes in your teen such as sadness, irritability, anger or hostility?
Does it feel like you are walking on eggshells around your teen?
Adolescence is a difficult time filled with self-doubt, moodiness and a confusing 'come-close-go-away' dance. Your teenager is going through physical, intellectual, emotional and social changes and is likely feeling lost and confused about who they are and who they want to be. Your child is transforming into an adult, whether they want to or not!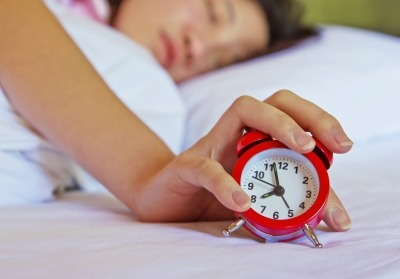 Mornings may be chaotic – you might struggle to get your teen out of bed in the morning, and have heated arguments about getting to school on time. Your teen could also be struggling academically and skipping class, or constantly arrive late. You may wonder if your teen will complete homework assignments. And, ironically, the more you nag about homework the less your teen may seem interested in doing it.
Once home from school, your teen may isolate him or herself and play video games or browse the web for hours on end. You may find that when you ask your teen what's wrong, you get sarcastic or one-word replies. The distance between you and your teen may be causing you to wonder whether your teen is making healthy choices or damaging ones – such as turning to drugs, alcohol or sex.
You may wonder if your child's experience is just part of normal teenage angst, or is something more serious. You may passionately hope that your child will develop into a healthy, self-confident, well-adjusted adult, but don't know where to turn for help.
Adolescence Is a Challenging Time for Most Teenagers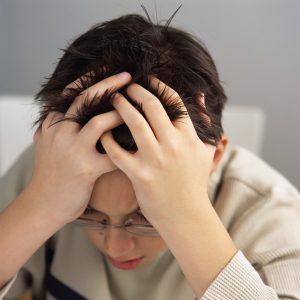 It is painful to watch your child under stress. You may wonder if perhaps your son or daughter is struggling because of something you did—or didn't—do. If you think that your teen's challenges are because you're a bad parent – stop! Your teenager's behavior is not your fault.
Adolescence is a time of tremendous transition for teens. The adolescent brain changes at a similar rate as a two-year old's! Most teenagers go through at least one bout of moodiness, and testing the boundaries of the relationship with their parents is a normal reaction to all the physical and emotional changes they undergo. The choices and challenges your teen is facing may feel overwhelming. Many teens fear disappointing their parents by making the "wrong choice," or by not living up to high expectations. This can cause some to withdraw, because the anxiety of failure is just too much to bear.
While many teens get through adolescence relatively unscathed, there are some who don't cope as well as others. For these teens and their parents, support and guidance from a professional counselor can help identify and change negative patterns of thinking, behavior, and interpersonal interactions, especially if a teen is predisposed to anxiety and/or depression. Thankfully, teen counseling can provide the support you and your teen need to effectively cope with the stress and emotional turmoil of adolescence and navigate the changing nature of your relationship with your son or daughter.
Teen Counseling Can Get Your Teenager Back on Track
I have worked with teens for years, and can help your teen find their inner strengths to navigate the emotionally challenging world of high school and beyond. I believe that no teen is beyond help, and that every teen has something precious to offer the world.
In our  counseling sessions, I will encourage your teen to explore his or her own thought processes, motivations, and perceptions of self, as well as his or her relationships and interactions with the world. Together, we'll identify and address any patterns of negative thinking and/or self-limiting behaviors that are impacting his or her ability to reach goals and both feel and function well. Rather than focus on past failures and potential mistakes, we'll work toward increasing self-confidence by focusing on strengths and passions. Your teen's counselor can also help your teenager work through painful and/or challenging thoughts and emotions and discover healthy, effective ways to communicate and cope with stress.
I use creative ways to engage with teenagers, sometimes using art and games as therapeutic tools. Using humor also creates a comfortable, conversational atmosphere where therapy doesn't have to feel so serious. I offer a nonjudgmental environment where they can freely discuss their problems, fears, hopes, desires and dreams.
With counseling, your teen can regain confidence, do better in school and develop into a healthy and competent adult. He or she can ultimately become more self-aware, self-reliant and fully present in his or her life.
Perhaps you believe your child could benefit from teen counseling, but still have questions and concerns you'd like to address first…
My teen does not want to go to counseling and will refuse to participate if I force it.
When your teen comes in for the first time he or she will simply be meeting me, and nothing more. Whether or not you and your teen choose therapy as a solution or choose me as your counselor, the decision will ultimately be yours. If your teen absolutely refuses to meet me, then you can come in by yourself to explore your role as a parent and learn new parenting strategies and communication tools that could give you support.
I'm worried that talking about painful issues will cause my teen to feel and behave worse.
Change is not easy and often takes time. In sessions, your teen will be learning new life skills and, much like learning to ride a bike, there will likely be a few spills, mistakes and falls. So yes, it's possible you'll experience some initial bumps along the road to a better path forward. I can help your teen see the risks he or she is taking are necessary parts of change, so that after any initial rocky period your teen understands and embraces the process.
Teen counseling sounds like the kind of long-term commitment my teen and I are not prepared for.
I work in a brief therapy model. I expect to see my clients for around six months. As a result, I set specific goals early in my relationship with them so that I can measure and assess progress. However, I will work with your teen for as long as they feel a benefit!
Your Teen Can Improve Academically, Socially and Emotionally
Your relationship with your teenager doesn't have to be an ongoing battle of wills. With the help of a compassionate, unbiased, professional counselor, your teen can increase self-esteem, do better in school and become more self- aware, self-confident, and self-reliant.
Are You Ready to Take the Next Step?
You can also call my office at 425-406-8627 to schedule a complimentary 30 minute consult.